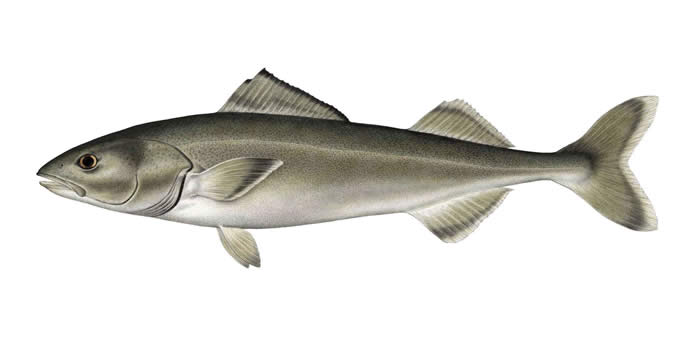 I love fish. I love cooking fish, I love eating fish, I love seeing fish at the aquarium, I love swimming with fish (snorkelling, not Old School Italian Mob style), and I love catching fish. One of my earliest memories is of fishing for Brook Trout in the small streams in the woods behind my grandparent's home in Newfoundland. Come to think of it, this memory of catching my food, cleaning it, cooking it, and eating it probably played a large role in my eventual decision to become a chef.
One of my favourite fish to cook is Sablefish. Also known as Black Cod, it is a delicate white fish with a mild flavour and firm flesh. It can be poached, seared with a crisp skin, and roasted. It pairs excellently with winter vegetables (at the restaurant right now we're serving it with a Butternut Squash puree), earthy flavours, and rich sauces.
Do yourself a favour and go to your nearest fish monger and pick up some Sablefish for dinner!
For a bit more technical and scientific data on Sablefish check out this link: http://www.nmfs.noaa.gov/fishwatch/species/sablefish.htm
For some recipes from chefs whose names you will recognize follow this link: http://www.canadiansablefish.com/recipes.htm